Drummer/Percussionist In Venice
teestray | 65 years old | male | Venice, Florida | member since 2020
Search Musicians
Send Message
Schooled Percussionist. Can read, write, and arrange. All styles and genres. Known as a problem solver with big ears.Glad to be a leader or a follower, just want to be able to contribute without rejection. Also glad to play one-offs in any style. Quick learner. Send me a set list and I'll be ready!
Videos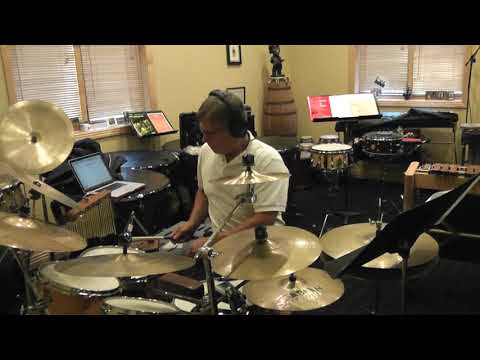 Seeking To
Join a band, Start a band, Find musicians
Genres
Acoustic, Alternative Rock, Classic Rock, Classical, Cover/Tribute, Funk, Jazz, Latin, Other, Pop
Musical Influences & Inspiration
Stravinsky, Elvis Costello, Chick Corea, ELP, Prokofiev, Dollyrots, Brooks and Dunn, Tom Jones, Sting, Tom Waits, Shostokovitch, Talking Heads, Zappa, Soria
Proficiencies
Background Singer, Drums, Other Percussion, Vocalist - Soprano
Gear & Equipment
Drums, Congas, Bongos, Vibes, Marimba, Timpani, Chimes, Bells, Handsonic, Yamaha Electrics, MalletKat, Gungon, Dondo, Concert Bass Drum, Field Drum, Crotales, Temple Blocks, All small hand helds, Gongs, Tam Tams, and. lots more...
Looking For Musicians Who Play
Bass Guitar, Keyboard, Lead Guitar, Piano, Saxophone, Trombone, Trumpet, Vocalist - Rock
Is there inappropriate content on this page?

Report Abuse.