Band ISO Singer In Lutz
engines-of-entropy | 47 years old | male | Lutz, Florida | member since 2020
Search Musicians
Send Message
I currently play guitar for Engines of Entropy, a band based in Lutz, FL. We play an eccletic mix of original rock, jazz -folk-funk-electornica-fusion and americana music. We consist of a guitar player (male mid 40s, myself, who currently fills in on on vocals and keys as well, please help us change that!), bass player (female, mid 30s), and drummer (male, mid 40s) who are actively seeking a vocalist to work on original music only. We practice once a week and try to play out monthly. Some of our recent rough demos can be found at: Search for "enginesofentropy" on S/o/u/n/d/c/l/o/u/d/./c/o/m --- (Note: can't paste link as this site filters our links to S/o/u/n/d/c/l/o/u/d). Other things: We are very big on improvisation so that is a critical must that you like to jam and aren't afraid to make mistakes. I know this can be daunting for some singers, but it is part of our writing process. I generally write most of the lyrics myself starting with acoustic guitar and then build them out in the full band setting and modify them as needed. Our primary goal is to produce music that elicits a genuine emotional response in the listener. We're all about the whole song, not the individual parts.
Videos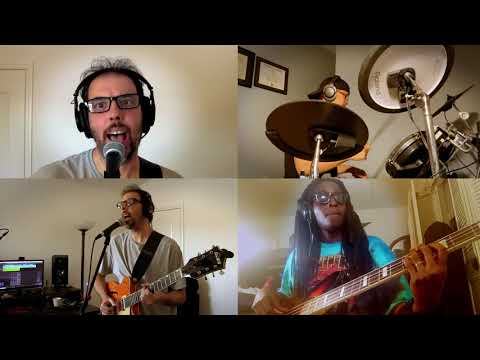 Seeking To
Start a band, Find musicians
Genres
Acoustic, Alternative Rock, Electronic, Folk, Hard Rock, Jazz, Metal, Other, Pop, Punk
Musical Influences & Inspiration
Stuff we're Listening to Right Now: Phoebe Bridgers, Julia Jacklin, The Comet is Coming, GoGo Penguin, Lord Huron, The Flaming Lips, First Aid Kit, Slowdive, Tame Impala, Radiohead, Khruangbin, Alvvays, Chuck Prophet, Campdogzz, Longtime favorites: Tom Waites, Neil Young, Talking Heads, Wilco, The Cure, Tortoise, Hendrix, Bob Dylan, Eric Clapton, Jeff Beck, CCR, Led Zeppelin, Les Paul, Stanley Jordan, Wes Montgomery, Elvis, Rockabilly of all styles and sorts
Proficiencies
Acoustic Guitar, Lead Guitar, Rhythm Guitar
Gear & Equipment
Home project studio equipped with guitars, drums, bass, amps, and mics for recording. Don't have a PA system for live gigs so someone bringing that to the table is a plus but not a mandatory requirement. We have enough amplification for vocals for small gigs but not for medium or larger size gigs where we would typically rely on the house's PA system anyhow.
Looking For Musicians Who Play
Vocalist - General, Vocalist - Rock
Is there inappropriate content on this page? Report Abuse.