Experienced Pro Drummer
amydrums | 50 years old | female | Raleigh, North Carolina | member since 2017
Search Musicians
Send Message
FULL BIO at AmyDrums d o t com. Extensive experience, live and studio. Rock, pop, modern country. Covers and originals. Very experienced in the tribute scene. Has played with Johnny Orr Band, Bad Inc. - Bad Co. Tribute, Heart Brigade - Heart/Led Zeppelin Tribute, Icky Thump - The White Stripes Tribute, Riggsbee Road, Rebel's Fox, etc. Has recorded with Arrow Beach, Multiples, Colonial Drug, Mike Nicholson, Rebel's Fox. Has appeared in MODERN DRUMMER Magazine, DRUM! Magazine, DRUMHEAD Magazine, TOM TOM Magazine (a magazine dedicated to female drummers), KICKS! Entertainment Guide, and on the television shows North Carolina Weekend and New Hampshire Chronicle, and has opened for national acts, including Mother's Finest, Nantucket, and The Connells. Toured the East Coast, playing such prestigious venues as House of Blues, The Fillmore, Carrington Pavilion, Jannus Live, Rams Head, The Ritz, Cone Denim Entertainment Center, MadLife Stage & Studios, The Orange Peel, Cat's Cradle, Lincoln Theatre, and Ziggy's, as well as festivals and casinos from New York to Florida.
Music
Videos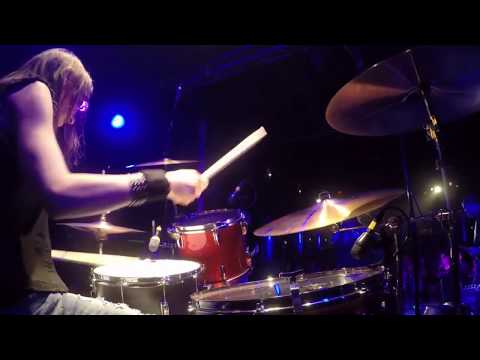 Seeking To
Join a band, Start a band, Find musicians
Genres
Classic Rock, Country, Cover/Tribute, Pop, Southern Rock
Musical Influences & Inspiration
Classic rock, traditional pop, swing.
Proficiencies
Drums
Gear & Equipment
Endorsing Artist for: Los Cabos Drumsticks, Drum d o t s, TnR Products, WristGrips. Plays Ludwig Drums, Paiste Cymbals, DreamEarz IEMs
Looking For Musicians Who Play
Bass Guitar, Keyboard, Lead Guitar, Vocalist - General, Vocalist - Rock
Is there inappropriate content on this page? Report Abuse.