Folk/Celtic Band In Houston
celticmusic | 59 years old | female | Houston, Texas | member since 2022
Search Musicians
Send Message
We are a Folk band that plays all kinds of Celtic and traditional music from all sorts of cultures. We put our own unique twist on everything. In addition, we write songs so we do our own originals, and we also do a few select covers. We need someone with a natural knack for grabbing harmony (leads available if you like but not required), preferably tenor or low alto, and at least rhythm guitar (or other strings) to make us complete. We usually gig twice a quarter, sometimes more but we don't kill ourselves gigging. And we keep our gigs in and very close to Houston. Mostly we get paid but occasionally play for tips. We are day people and practice every couple of weeks so best if you are a retiree like us or at least have a very flexible schedule. Prefer someone with maturity and an understanding of Celtic traditions. We are liberal leaning and our goal is to keep it fun. So like-minded individual preferred.
Videos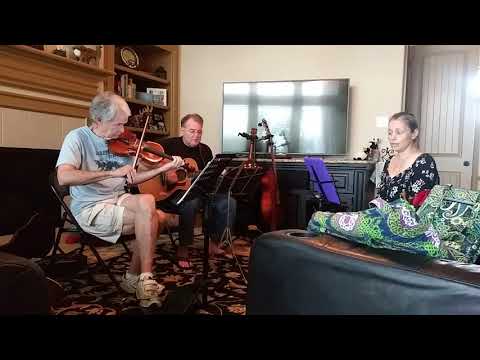 Seeking To
Find musicians
Genres
Celtic, Folk, Other
Musical Influences & Inspiration
Steeleye Span, Chieftans, The Corries, Selkie Girls, Mary Black, The Ballina Whalers, Tommy Makem (Clancy Brothers) , The Stadtler Brothers, Van Morrison, The Watersons, Otavo Yo, Bob Marley, Robert Burns, Andy Stewart, Judy Collins...
Proficiencies
Acoustic Guitar, Banjo, Drums, Fiddle, Harmonica, Keyboard, Mandolin, Ukulele, Vocalist - Baritone, Vocalist - Soprano
Gear & Equipment
Amps, speakers, wireless mics, etc. Guitar, banjo, fiddle, etc. Bodhran, tambourine, recorders, concertinas melodica, glockenspiel, a wide assortment of traditional instruments,
Looking For Musicians Who Play
Acoustic Guitar, Banjo, Mandolin, Rhythm Guitar, Vocalist - Alto, Vocalist - Tenor
Is there inappropriate content on this page? Report Abuse.