Drummer At Large
mrskin | 66 years old | male | Hoodsport, Washington | member since 2021
Search Musicians
Send Message
I am looking for a Blues based Band or Musicians to form one. I play many kinds of Music so I am open to this as well. A Casino based Dance Band would be fantastic. I can play to sequence tracks as well as click tracks. Here is some info about myself. Pro-Drummer! I played in many bands and recorded with many bands. I am on a national release called: "Frank Barter/Dream Town" of which I played Drums on 2 of the tracks "Graveyard Songs and Wheatfields" the 2 best tracks of the CD. I am from back East but the West Coast has been my home for many years. I have many influences and the top ones are "Jerry Edmonton of Steppenwolf, Simon Kirke of Bad Company, Ed Cassidy of Spirit, Dennis Elliott of Foreigner and Stuart Elliott of The Alan Parsons Project". Music is very powerful as it can uplift you in so many ways. Music is what I do and I am very Blessed to do what I love to do. Music and Life go hand in hand and it has the ability to change things for the better. If there is one thing in Life you would like to do, Please give Music a chance to help you and to uplift you to new horizons. I value Peace, Love and Harmony and I hope all people could find this. I Love to perform and to see people enjoy music.
Music
Videos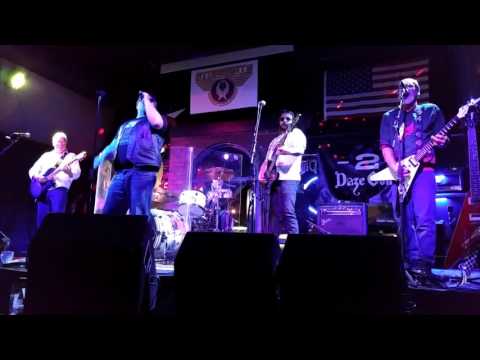 Seeking To
Join a band, Start a band, Find musicians
Genres
Alternative Rock, Blues, Christian Contemporary, Classic Rock, Cover/Tribute, Folk, Funk, Hard Rock, Pop, R&B, Southern Rock
Musical Influences & Inspiration
All Music that grooves.
Proficiencies
Drums
Gear & Equipment
Acoustic Drums and all mics for them. Roland Electronic Drums. I have Pro gear to play small venues to large outdoor events.
Looking For Musicians Who Play
Acoustic Guitar, Background Singer, Bass Guitar, Flute, Harmonica, Keyboard, Lead Guitar, Mandolin, Piano, Rhythm Guitar, Saxophone, Trumpet, Upright Bass, Vocalist - Alto, Vocalist - Bass, Vocalist - General, Vocalist - Rock, Vocalist - Soprano, Vocalist - Tenor
Is there inappropriate content on this page? Report Abuse.